Premiere | PAPER LIONS "Don't Wanna Dance" (but they do) in new video
Pack four grown men in a giant white box with a trampoline, silly string and confetti–and only unfiltered madness could possibly ensue, right? Pop-rock troupe Paper Lions juxtapose their child-like meanderings with the mundane haul of the 9 to 5 in their brand new visual, "Don't Wanna Dance." The candy-coated, guitar-heavy anthem opens the band's latest record, 2016's Full Colour, with delight and warmth. "Gotta believe in someone. I know why you got assumptions. Count the hours that pass by will leave you wanting. Wishing you had that something, like no one could be that something. Come on up on my shoulder. Everyday, we get older. Don't let the seat get colder. Better believe it," frontman John MacPhee rallies, sheepishly eyeing the camera.
Ironically enough, MacPhee does end up dancing. And why wouldn't he? That hook is irresistible. The accompanying music video also features a (perhaps unintentional) homage to The Stolling Rones band, as well as the popular print magazine, and culminates in live footage taken from one of their headlining gigs. The band explain the concept, "'Don't Wanna Dance' is a fun song, and we knew we wanted the video to have a similarly fun vibe. We filmed part of it at a hometown show, and the rest of it in a giant light box incorporating confetti, a trampoline, silly string and whatever else we could get our hands on."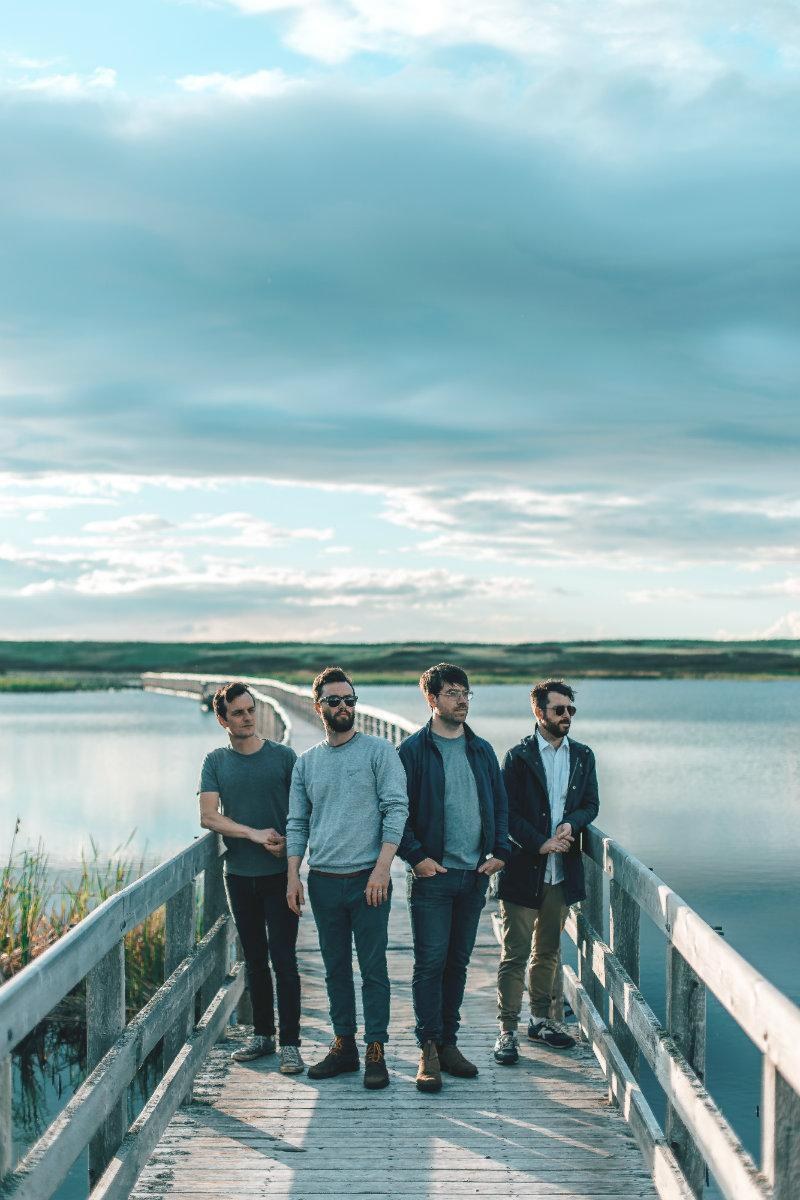 Coming off one of their biggest, blockbuster years yet, Paper Lions are currently toiling away on a forthcoming acoustic EP, tentatively expected later this year. Since forming 13 years ago, the group have issued an impressive chain of studio sets, including 2007's self-titled and 2013's My Friends.
Popdust is beyond humbled to premiere the "Don't Wanna Dance" video in full right now. Take a spin.
Comments
comments